This is my first scopeless and the third build in total, after building two add ons, I thought would be nice to have a scopeless rig.
Started with a miracle cottage bullet cam from aliexpress.
http://m.aliexpress.com/item/1192889915 ... sitedetail
than send the cam to some bloke to do his magic with a 30mm tube with c thread. ( thanks Dave, spot on. Dead center too).
http://nightvisionforumuk.com/viewtopic ... 0&start=50
Been looking on ebay for a suitable lens, c or m42? Well at the end settle for m42. Bought a array of them. First 135mm f2.8 (£16.80) 90-190mm f5.6 (£8) and finally 50mm f1.8 prime (£8.62). ( many thanks to terry for a lot of input on slr lenses
http://nightvisionforumuk.com/viewtopic.php?f=29&t=6999
)
Some examples on 135mm f2.8 m42 lenses.
http://m.ebay.co.uk/sch/i.html?_nkw=M42 ... m+lens+2.8
I was waiting for c to m42 adaptor which turned up today.
http://m.ebay.co.uk/itm/111204375289?na ... ING_ACTIVE
screen and torch yesterday.
Put the lot together this morning. I use privacy mask for reticle, 1800mah batteries from el wirecraft.
http://www.elwirecraft.co.uk/340/el-acc ... river-led/
While I was at it, put a 2.4ghz transmiter in the screen box to go with my other wireless unit. Total cost for what's in pics is less than £150.
http://m.ebay.co.uk/itm/310664977526?na ... ING_ACTIVE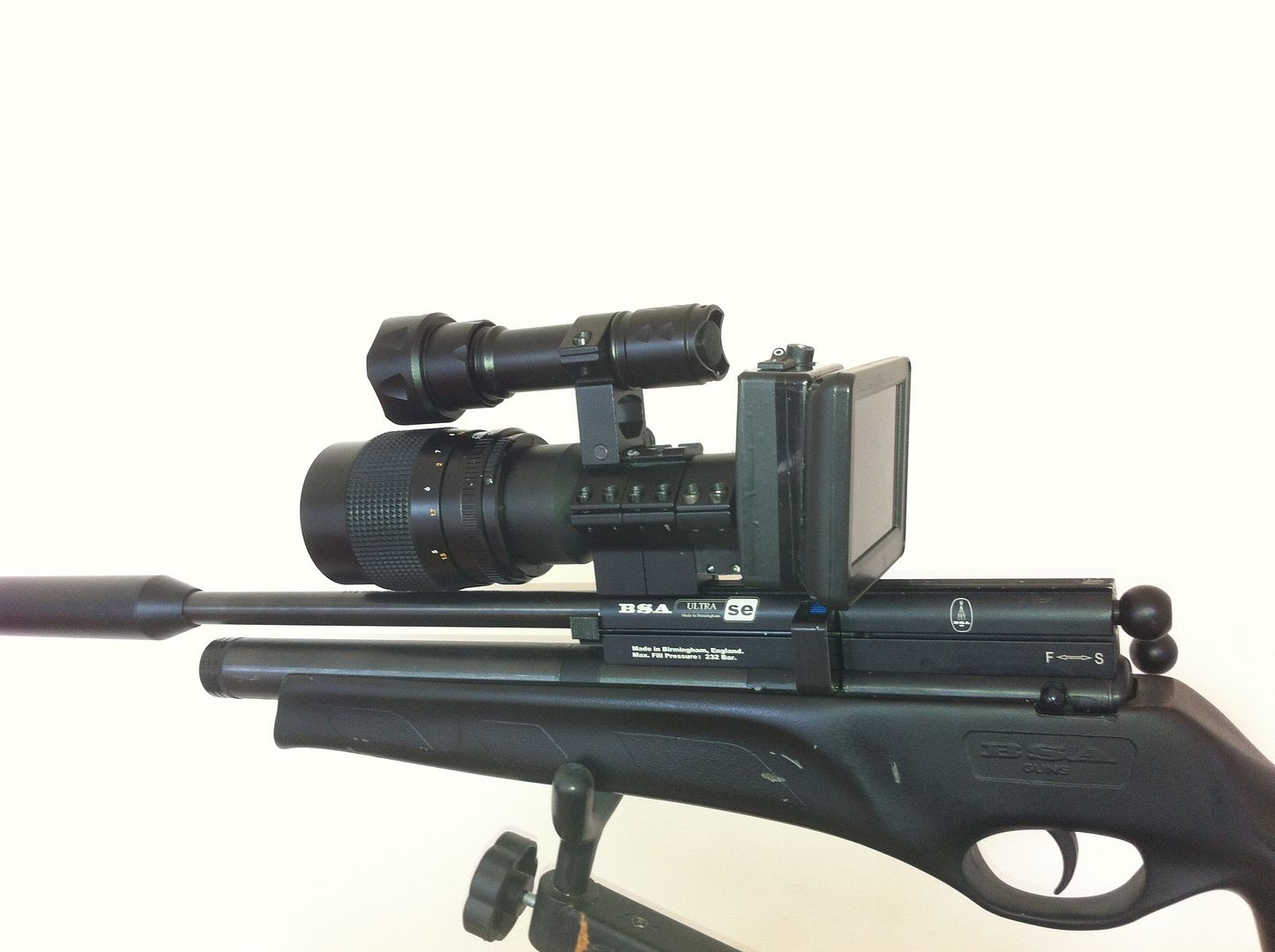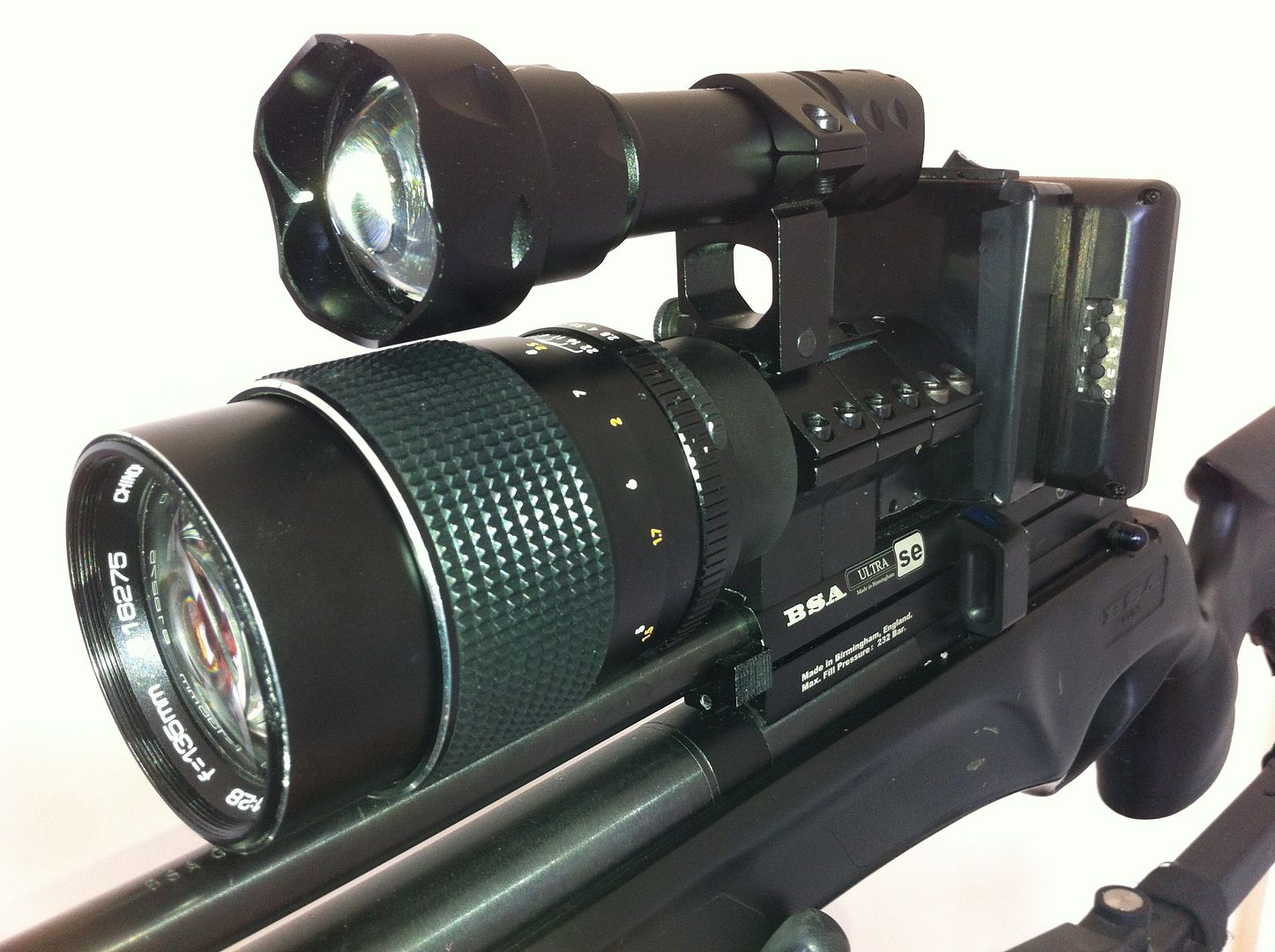 Bullet cam traffic light osd on the side of the 3.5"monitor.
Torch is not moded yet, ( will be asking for my winning soon
) Will update with videos later.
And just a size difference with the add on. Total weight without torch 885g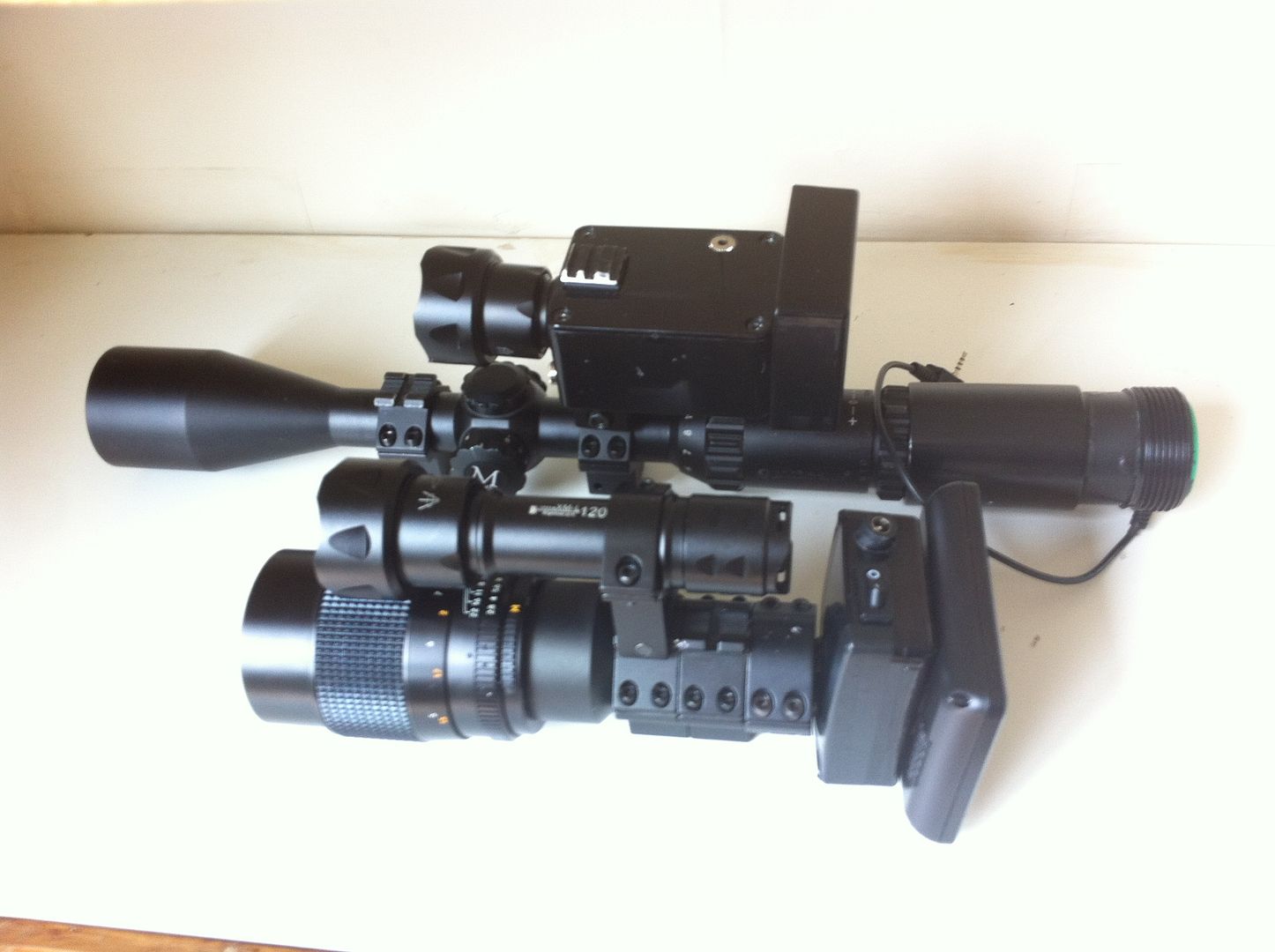 And now with 50mm f1.8, weighs and measures half as much.