And this is it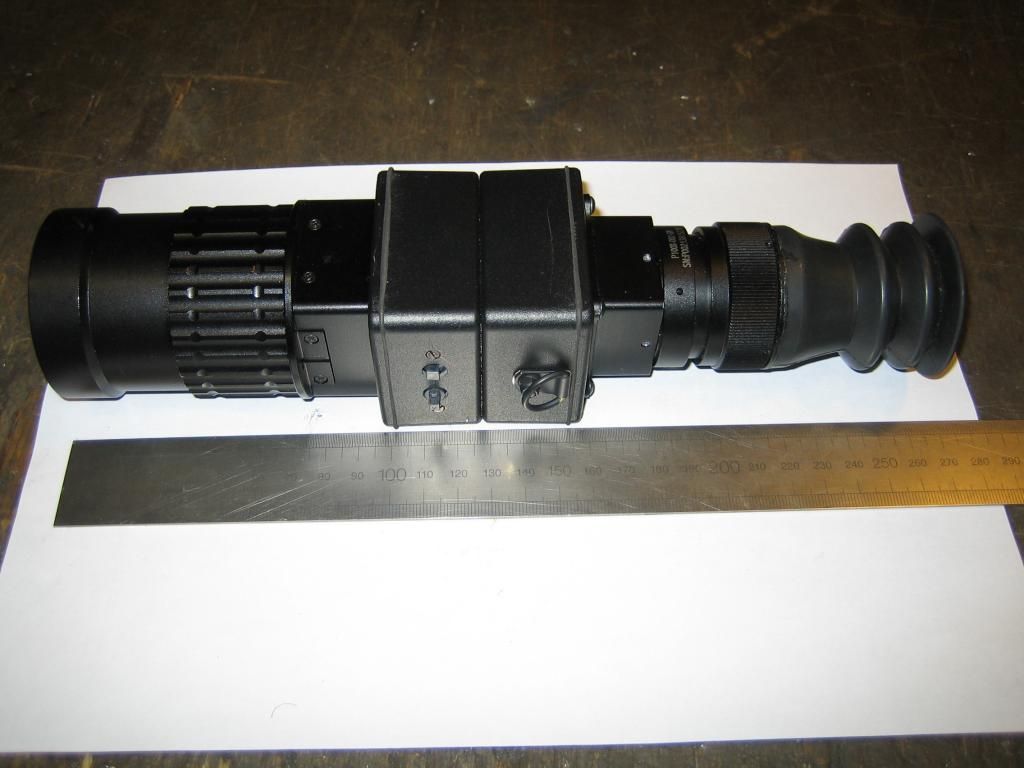 I bought an M500 thermal core and 50mm lens from Sun Creative Technologies
http://suncti.com/en/productsinfo.aspx?cid=6&nid=17
The display is an 0.5"OLED display that I had from a previous project
The 2 small black alloy boxes between the camera and display hold the battery (2/3 of an Elwirecraft 1800mah) and the controls
This is what the sensor on the core (camera) looks like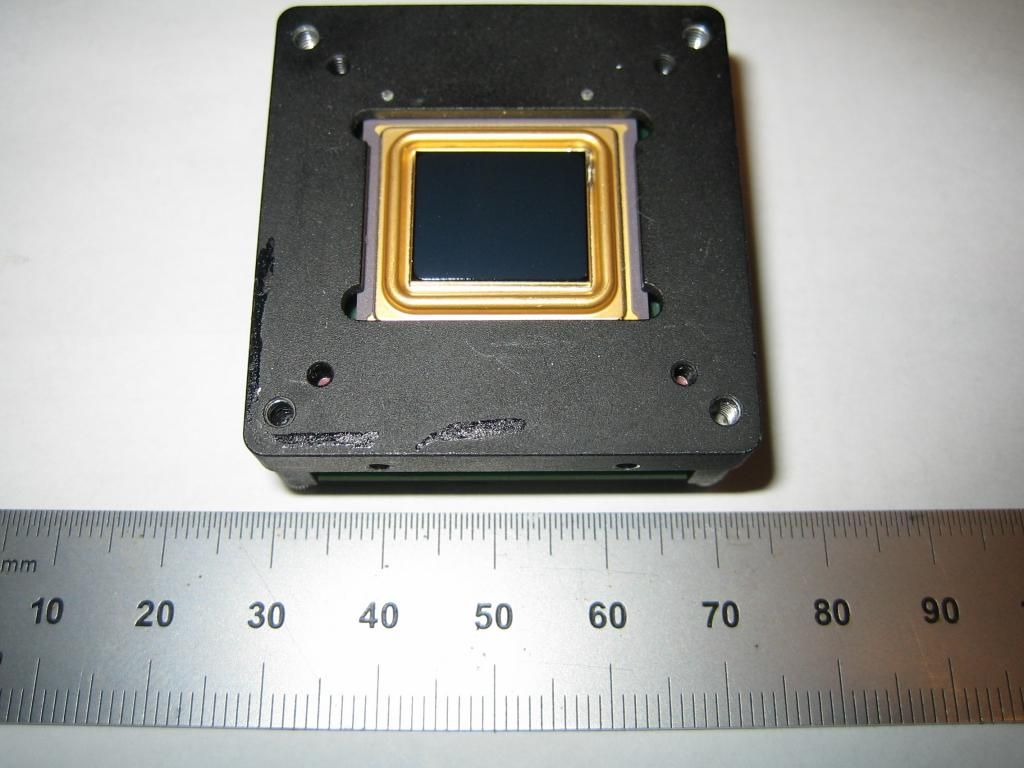 The sensor is 640x480 pixels which is big improvement over the 384x288 pixel sensors used in the Pulsar and Guide thermals
The pixel pitch is also significantly less than on the Guide and Pulsar thermals (17micrometres compared to 25micrometres) which adds to the improved resolution.
The smaller pixels also makes it almost twice as sensitive to temperature changes -unlike CCDs and CMOS sensors where reducing the size of the pixel reduces sensitivity
The minimum temperature difference detectable by the sensor is 0.05 degrees, for the Guide it's 0.1 degrees
The sensor is made from amorphous silicon and requires no calibration, so no shutter noise or annoying loss of picture while the device calibrates itself.
Turn on time is 4 seconds, compared to 25 seconds for my old Guide 518 - (newer models of the Guide may well be faster than that)
The image can be zoomed through x1, x2 and x4 and the fact that there are a lot more pixels to start with means that the zoomed image at x2 is about the same resolution as the Guide at x1
This is the camera and lens fitted together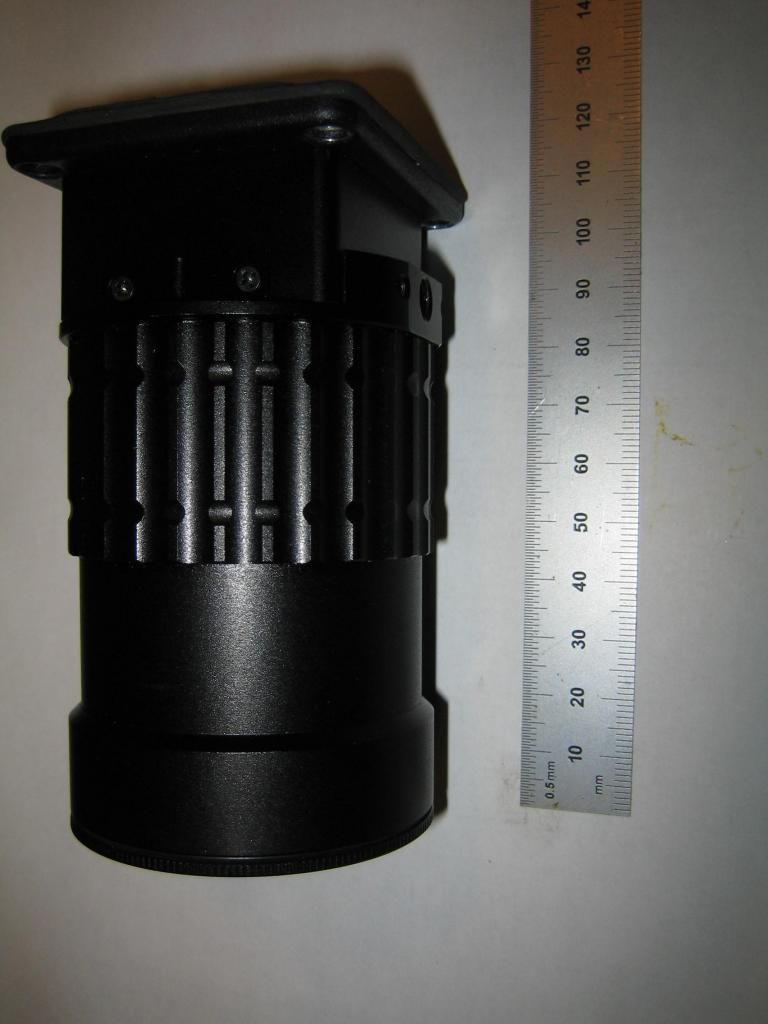 The lens has a 1/4UNC threaded hole for mounting onto a tripod or similar
I built this as a spotter, but it has a very fine (1 pixel wide) movable cursor so, it might be possible to mount it on a rimfire rifle, although figuring out a decent set of mounts has eluded me so far.
Ok, I hear you say, you've told us all the technical bullshit - how does it perform?
When compared directly to my Guide 518 which has a 384x288 sensor and a 50mm lens, the clarity and sharpness of the image produced by the new thermal is a big improvement.
I plan to take some video in the next couple of days with both thermals looking at the same target so that you'll (hopefully) be able to see the difference
Price for the core and lens- £3195
Cheers
Bruce