Hi lads,
I'm Matt, found this site through looking at the "Marky light" on youtube and pleased i did. I made my set up about 3 months ago and have made a few different encarnations as ive found different ways of doing things, here is the finished artical at the minute.
Mk1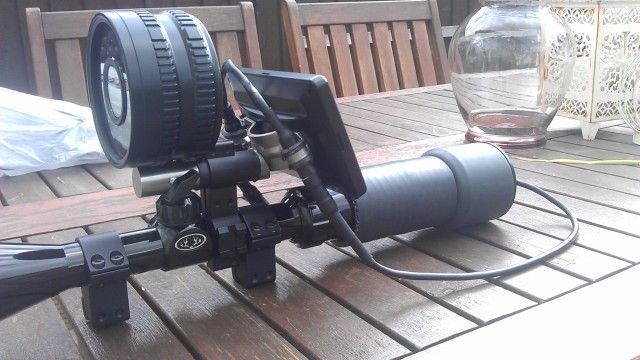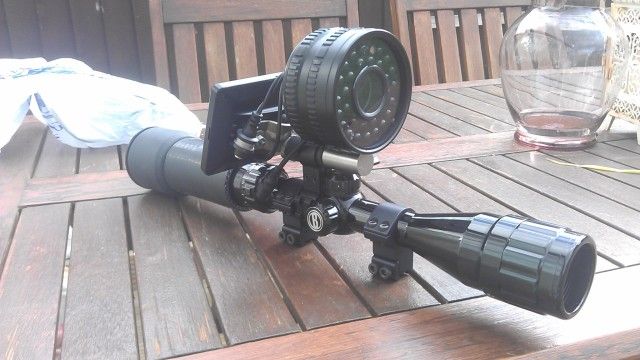 Mk2
I made the screen tilt so when i'm spotting i can just rest the rifle on my knees and tilt the screen up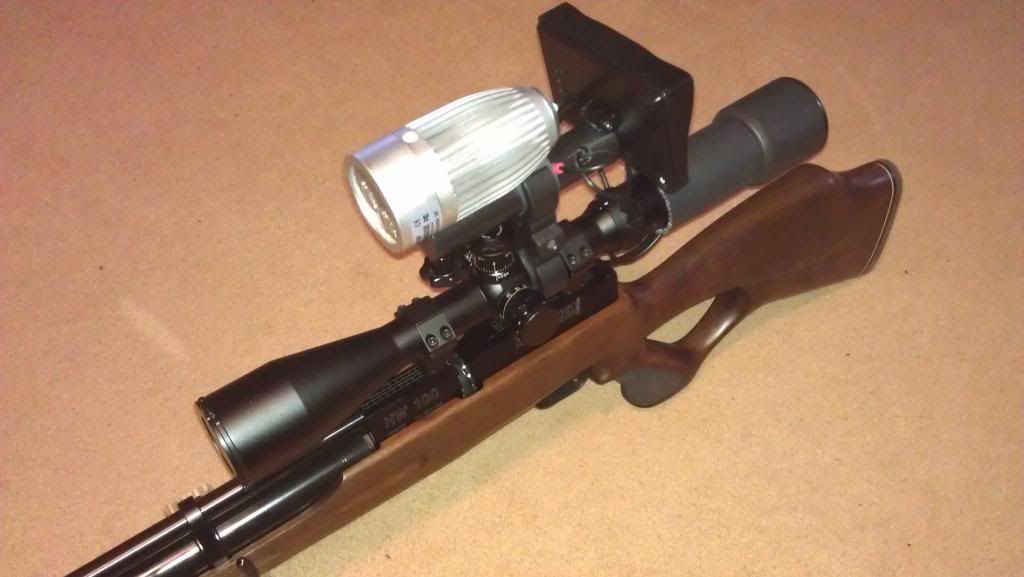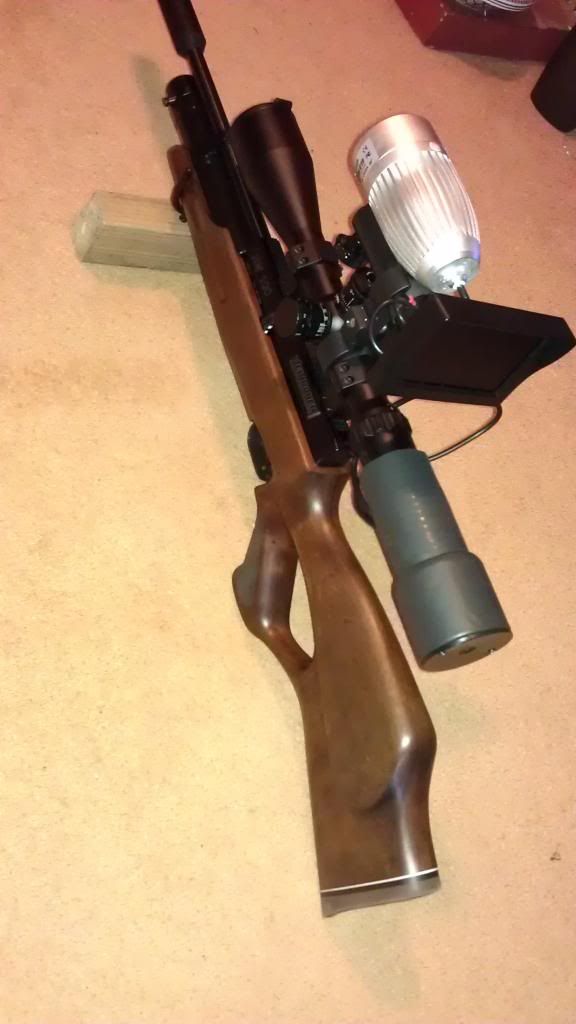 I would be interested if anyone had any ideas as to how i could improve it as you all seam to know alot about the DIY night vision stuff.
At the minute i can see out to about 75 with ease and i can make out the outline of a fox at 150yrds ( its a metal target so no eye glare)
Set up
MTC viper 4x16x56
1/3 Sony CCD chip
16mm lens
120m LED array illuminator
http://www.ebay.co.uk/itm/CCTV-Surveill ... 3f207a4258
Any advice or tips on improving the set up would be much appreciated.
Although at the minute i'm only shooting an HW100 the keeper on whos land i shoot has a 17HMR and a 308 for fox control and i was thinking of making a spotter using a markylight and my set up on a spare scope i have. I have all the parts but the Osram black LED i cant seam to find them soldered to aboard, does anyone on here offer that service?