OK, so I build a NV system for my beloved Rapid 7.
Works like a dream but is an eyesore.
Here is what it looks like at present: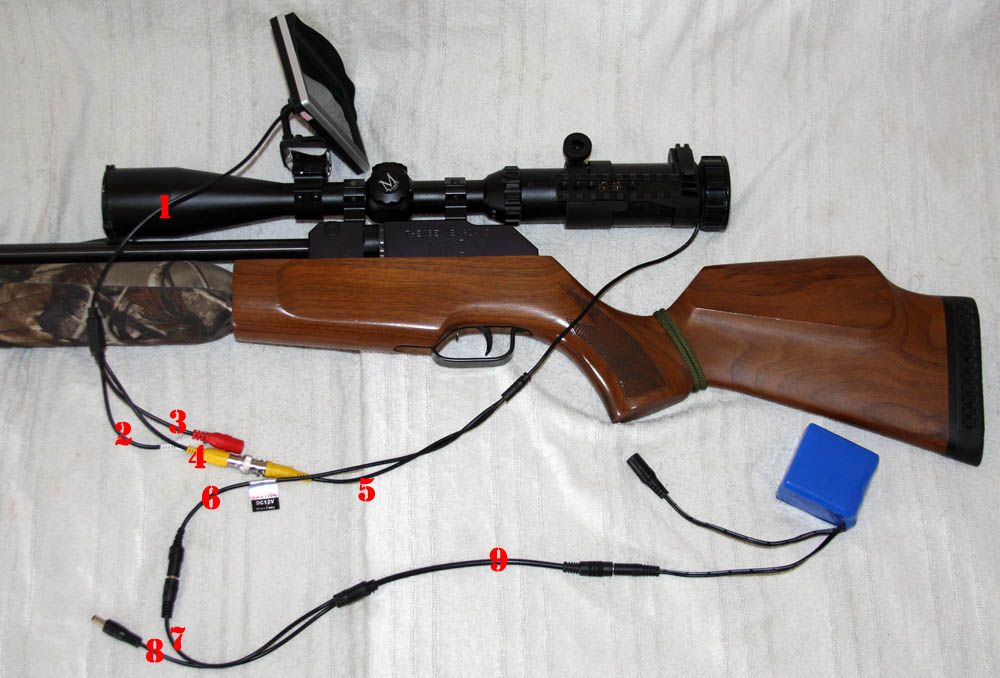 I'm pretty sure some of you have been in my situation where you're not happy with the amount of wires
all over the place.
I am handy with a soldering iron so before I go ahead and start snipping wires I wanted to ask your advice...
I've market the various points in the wiring with red numbers.
Here is what I plan to do:

As 8 is unused solder 6 to 9. This would remove 7 & 8 and the connectors between 6 & 9.
Snip off 2 & 3 as unused?
Solder 4 to 5 removing need for connectors, or even solder 1 to 5?
Thank for any advice