not a ground breaking build by any stretch of the imagination but in a bid to make my build lighter and quicker to switch between rifles compared to my old rail based add on i feel i've achieved it pretty well.
my intention was to make a build that was modular so that it can take any power source and any monitor / dvr but at the same time eliminating any gaffer tape or unsightly adaptor stacks to bridge between rca & bnc connections.
also, I prefer my monitor to be side mounted down the scope rather than on top as I feel it is a more natural shooting position (it is on a weaver mount attached to a fig8 illuminator mount next to the front scope mount. with that said, I'm pretty happy with the unit itself as it is nice and clean and performs as any e700 build should while cutting about half the weight from my old setup.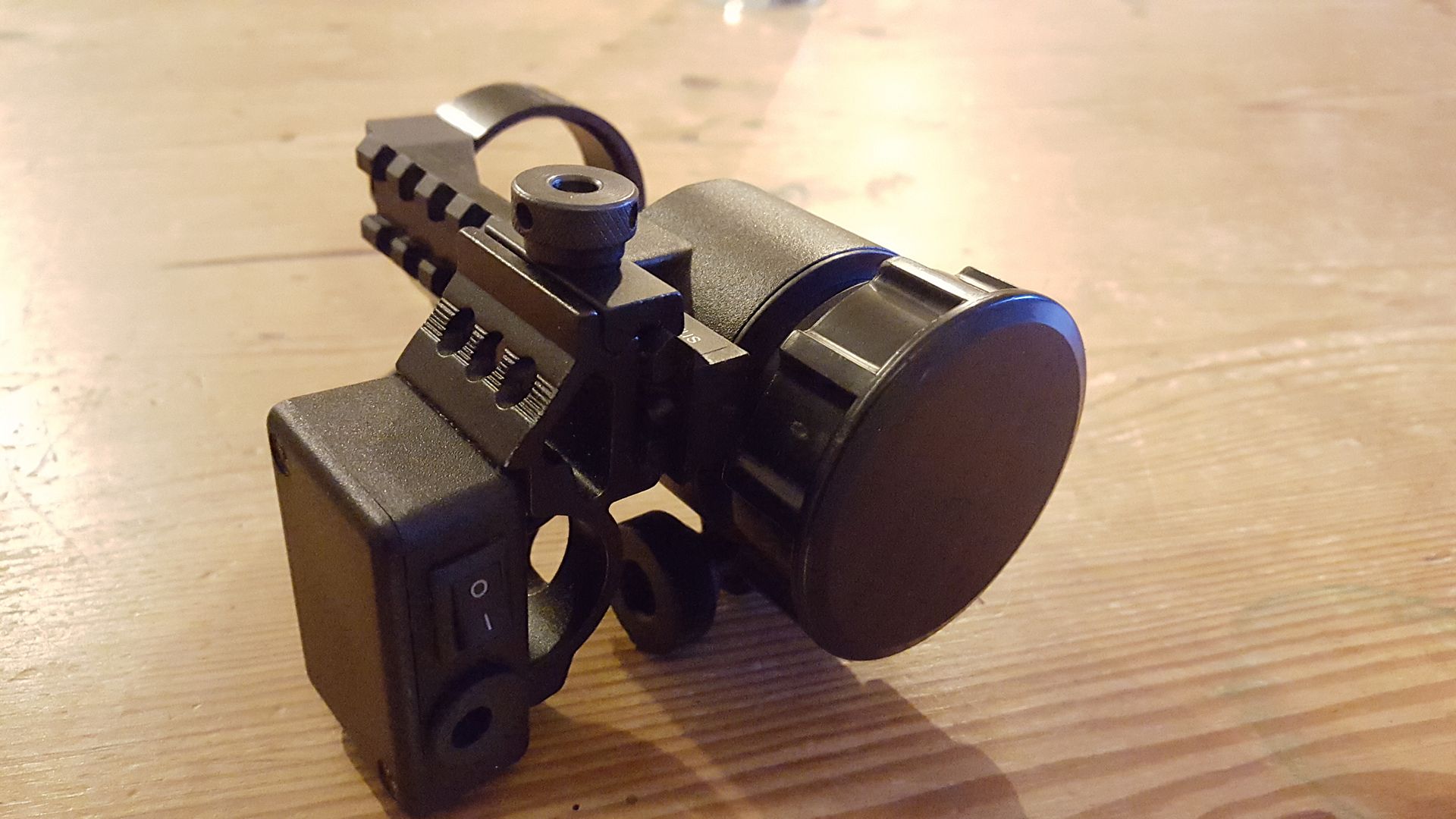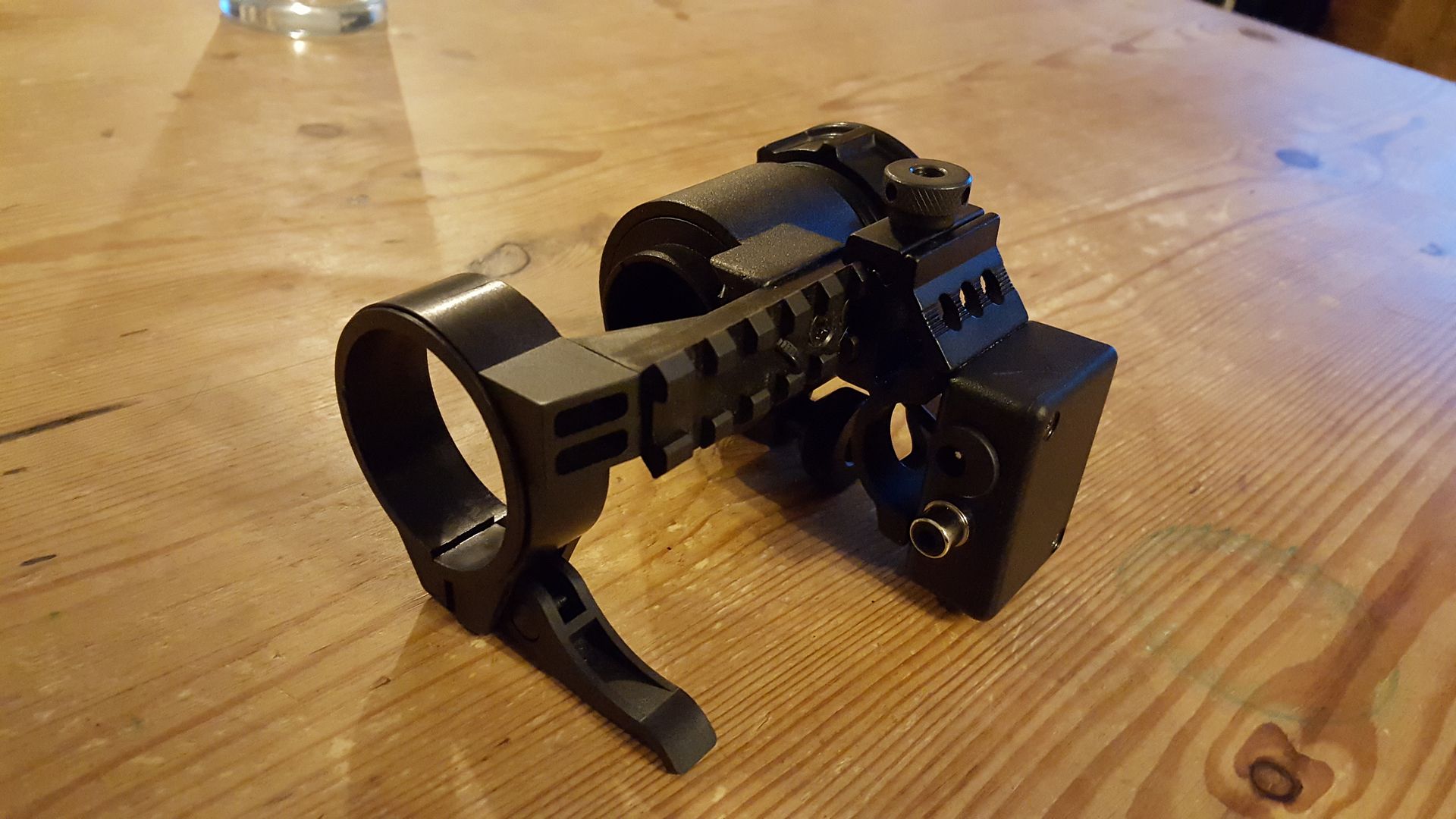 I aim to shave down the knurled parts of the rear cap slightly and scotchbrite it to take the gloss finish from the surfaces